SHYAC is the place for young performers of the Southern Highlands to explore the stage. Acting, writing, and exploring the art of live performance with their peers while being led by highly experienced mentors.
Every year we offer short-form and long-term opportunities to take part in SHYAC productions and workshops.
Latest Events
2023 CAST ANNOUNCEMENT
Seussical JR cast announcement is on FRIDAY 12 MAY
Good luck everyone – you all did an amazing job at the audition!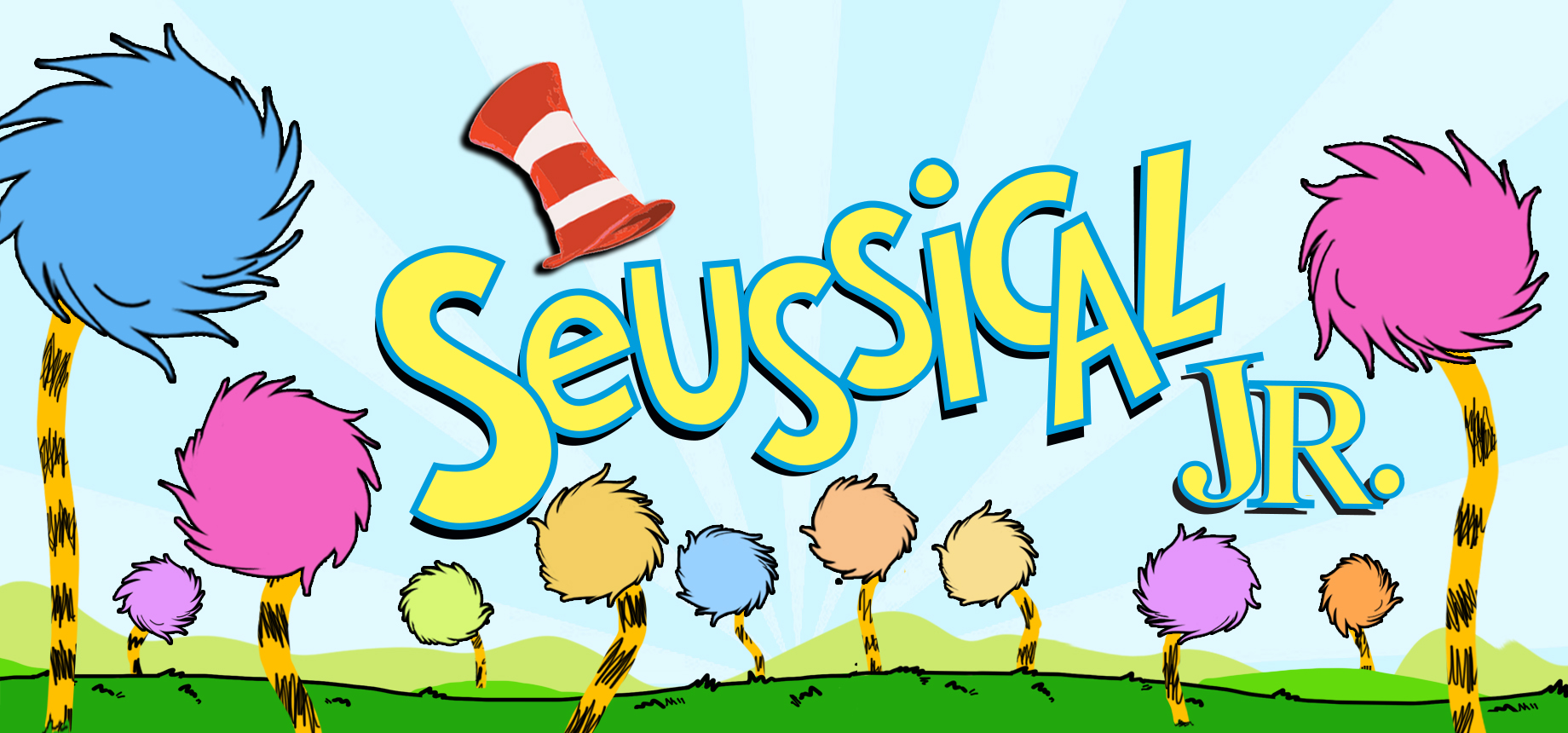 SHYAC 2023 AGM ANNOUNCEMENT
NOTICE is hereby given that the Annual General Meeting of Members of Southern Highlands Youth Arts Council (SHYAC) will be held at 5pm Tuesday, 23 May, 2023 at ACE Internet Services in the Boardroom
Ordinary Business
1. Opening odf meeting and welcome
2. Apologies
3. Confirmation of Minutes of previous Annual General Meeting
4. Presentation of 2021 Treasure's Report
5. Presentation of President's Report
6. Election of Office Bearers and Committee
7. Vote of thanks to outgoing Committee members – Executive and General
8. Urgent general business
9. Closure
Paul McShane – Secretary
Drama Club 2023
CREATIVE KIDS VOUCHER PROVIDER
Registrations for Term 1 is now closed
Registrations for Term 4 are now open via Trybooking
PRIMARY CLUB: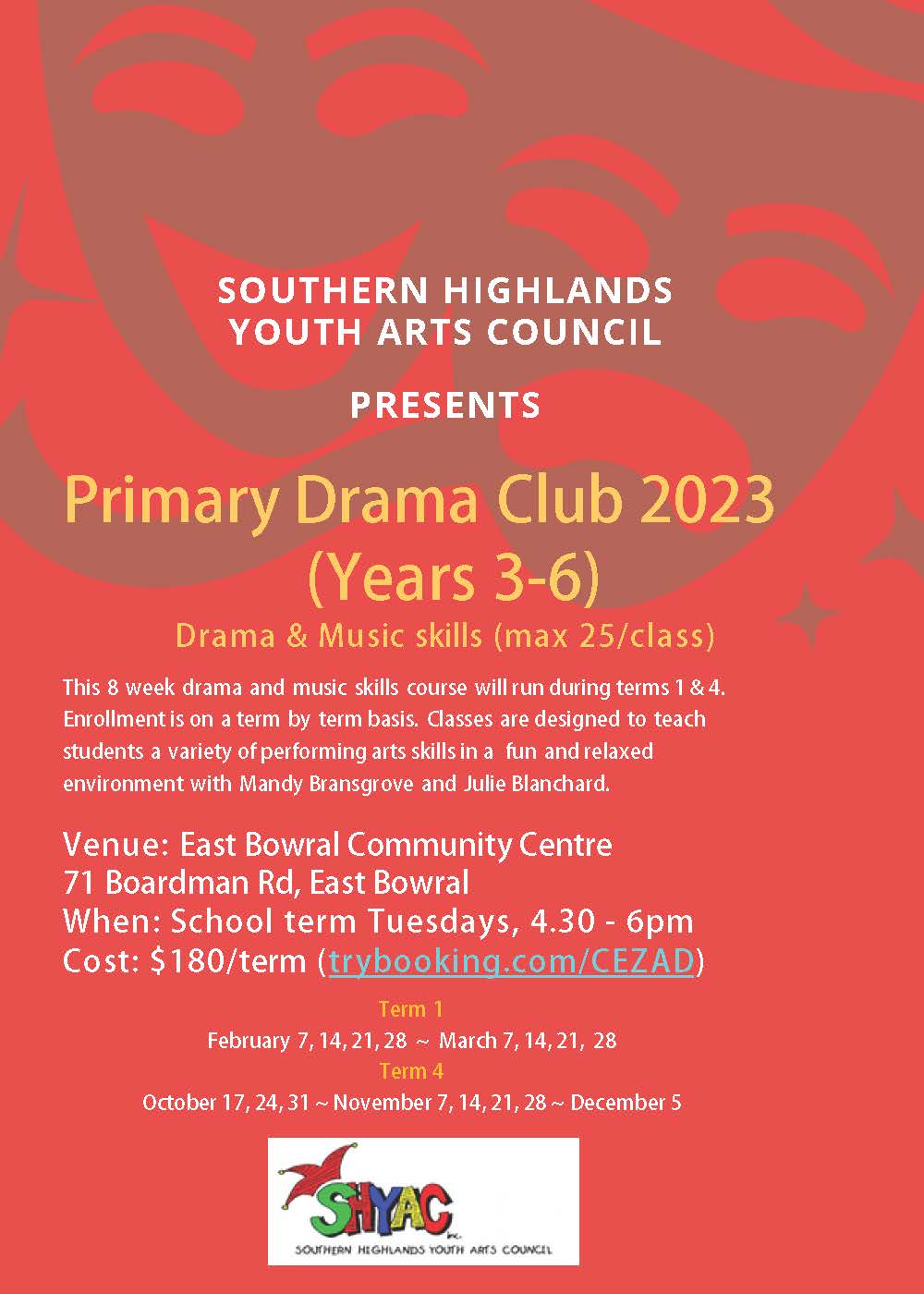 SENIOR CLUB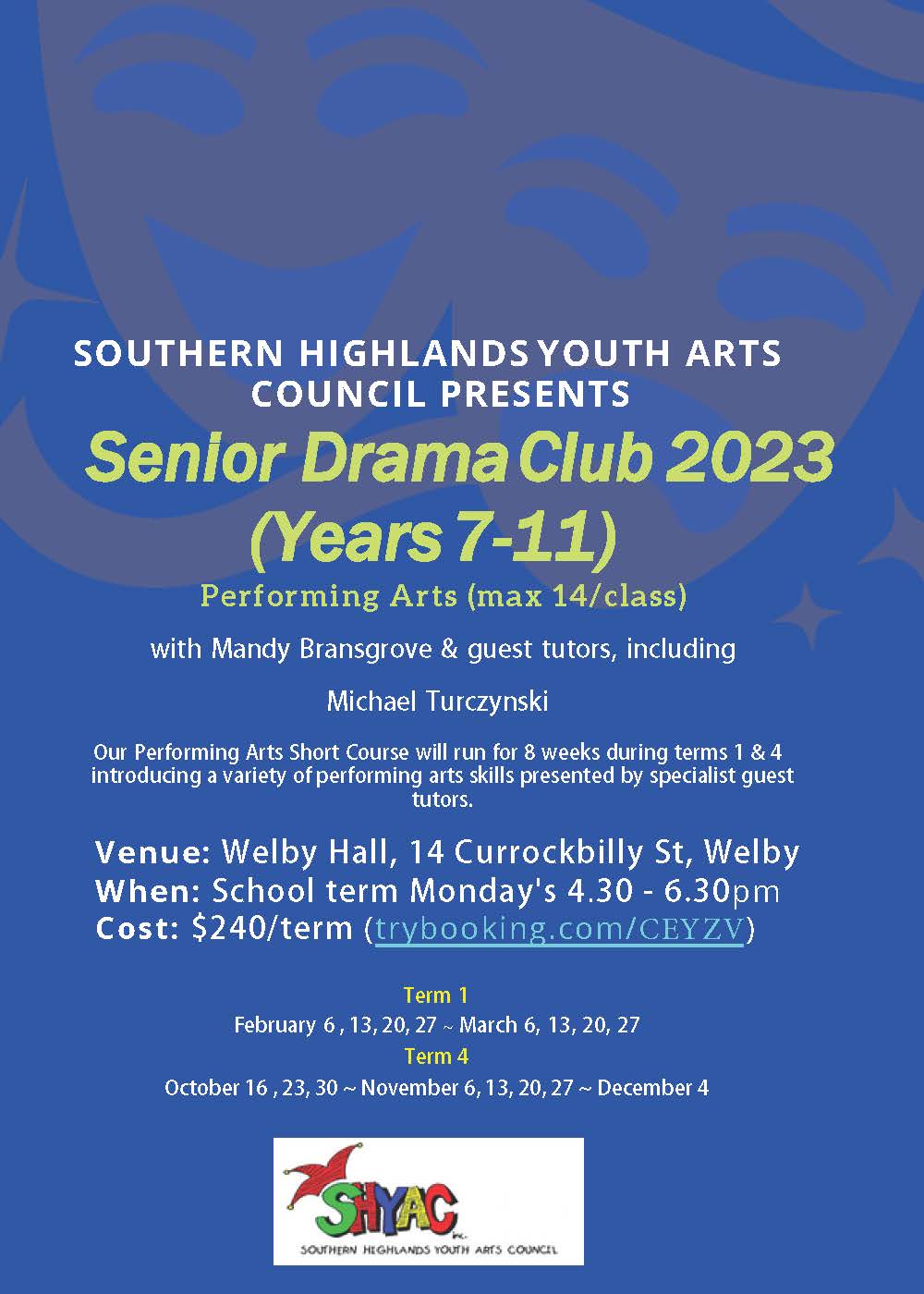 If you want to stay in touch with SHYAC, contact us and we'll add you to our mailing list.